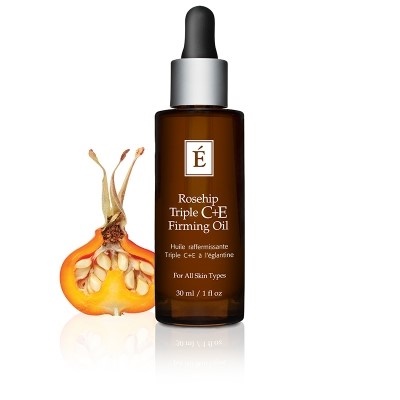 The skin is the largest organ of the body and it serves several important functions such as protection, defence, sensation and regulation. It is a highly absorbent organ and many compounds applied to the skin can make their way into our blood stream easily.

We interviewed Eminence Organic Skincare to find out why we should use organic products on our skin and what makes their products unique.

Where is Eminence Organic Skincare based, and how long has the business been going?

The Eminence tradition began more than 50 years ago in a small countryside village in Hungary and has evolved to serve A-List Hollywood Stars and guests at some of the top spas and retreats around the world. Celebrities such as Madonna, Jessica Biel, Katherine Heigel, Jena Malone and Dita Von Teese are gushing praise about the benefits of using Eminence in their daily skin care routines.

Today Eminence Organic Skincare head office is based in Vancouver, Canada while all the products are still manufactured in Hungary. The Australian head office is located in beautiful Brisbane, Queensland.

Why is it important that the ingredients in the Eminence Skincare products are certified organic?

As the skin is our largest organ, we should be vigilant in what we put on it. At Eminence we ensure that our ingredients have been organically grown so that only the most wholesome products are being used on your skin. All of our ingredients are grown organically, do not contain artificial colours or fragrances and have been chosen for their beautifying and skin-loving properties.
Organic products have a higher concentration of ingredients, simply because fillers or water aren't used to dilute the product.
Eminence products start at around 85% active organic ingredients, then go right up to 98% active organic ingredients in some products that are pure plant pulp. This is higher than most 'cosmeceutical' branded products available on the market.
This concentrated consistency lends product to have a longer shelf life. When pure plant pulp is concentrated it naturally preserves itself and less preservatives are needed. Eminence formulations are naturally preserved because we don't add water as a filler.
When you don't fill a product with water you don't need synthetic preservatives like parabens in the mix. Our gel masques are almost like a jam consistency and happily sit on the shelf for up to 12 months after they've been opened.
The best news for the consumer with concentrated products is you only need to use a small amount at a time, about half what you would use of traditional cosmetics. For lighter application, products can be diluted with a few drops of water before putting it on the skin. The principle of dilution upon application of the product ensures that the consumer is using the freshest and most active ingredients each time.

What is unique about the range of Eminence Organic Skincare products?

Eminence uses ingredients harvested by biodynamic farming producing most potent ingredients. Eminence nurtures its crops with natural medicinal herbs and mineral composts to enhance the soil, igniting the growth of the plants and infusing our ingredients with natural nutrition instead of harmful chemicals. Our farm uses herbal teas and plant-friendly honey traps as natural insect repellents ensuring that all of our ingredients are farmed as naturally as possible. This ensures that each batch produced is as potent and effective as Mother Nature intended.
Our products are brimming with whole fruit pulp, hydrators and hand-harvested herbs and have been developed in collaboration with doctors, researchers, farmers and aestheticians to ensure that they deliver the ultimate in purity and nutrition for your skin.
Eminence offers products to address premature ageing and wrinkles, rosacea, sun damage, acne, loss of vitality, tone and radiance. Our product collection offers specialised treatments suitable for oily, normal, sensitive, dry and combination skin types. We have a skin care product to address all skin concerns.
What are the benefits of using organic ingredients on our skin?

Organic skincare can be therapeutic in its own right. Minimising exposure to synthetic chemicals, artificial colours and fillers will minimise the possibility of developing allergies, skin irritability and sensitivity. Natural skin care using organic ingredients works with your skin instead of against it.
Eminence ingredients are cold pressed and blended together without any hydrogenation processes. What are the benefits of this?
Our ingredients are hand-picked and hand-mixed in small batches and combined with mineral water without any heating or hydrogenating processes to create the purest products, maintaining maximum nutrient and vitamin retention, containing the most potent healing and beautifying properties.

You say that Eminence products are like food for the skin. Which nutrients can be found in your skin care products and how do they benefit the health of the skin?
Eminence skincare really is food for your skin. At Eminence we live by our mantra "What we put onto our skin is just as important as what we put into our bodies." Our skincare offers an array of nutrients that every skin needs. Some of these include;
Vitamin C derived from citrus fruit and green leafy vegetables, super antioxidant booster and effectively combats free radicals
Vitamin E derived from avocado absorbs UV to protect the skin from sun damage
Omega 3 Fatty acids to promote tissue regeneration
Botanical Hyaluronic Acid derived from the Marshmallow plant for deep hydration, that smooths and plumps skin to minimise the appearance of fine lines and wrinkles
Flower Acids derived from Hibiscus flower to exfoliate without irritation
Stone Crop Juice & Pulp assists in regeneration, lightening and hydration
Licorice Root healing anti-inflammatory, lightens pigmentation and promotes skin elasticity
Natural Hydroquinone Alternative Complex derived from the African potato and Tara tree; protective antioxidant, fades age spots, freckles and hyperpigmentation while boosting collagen for even complexion
Thermal Mud containing high amounts of mineral trace elements and sulfur to improve acne conditions and nourish the skin
Stimulating and antiseptic agents derived from nettle, cinnamon and paprika rich in Vitamin C, stimulate blood circulation and bring oxygen to the skin
Eminence is committed to being the industry leader in keeping the planet green. What steps do you take to accomplish this and why is it important to you?
Eminence is proud to lead the spa industry in our commitment to the environment and sustainable practices. Eminence constantly invests in ways to reduce our carbon footprint.
Green Production
Our ingredient farm in Hungary is powered by solar and wind energy and uses geothermal heating in our laboratory. We use only natural compost during planting, and harvest from controlled area to avoid damaging native flowers and herbs. Planting and harvesting is done by manual labour which produces little to no carbon dioxide and to avoid harsh toxic chemical pesticides we only use natural plant preservation techniques.
Green Packaging
All our packaging is made from non-toxic recycled material and are also recyclable. This includes paper, cardboard, wooden boxes, and plastic containers. We reuse and recycle all packaging boxes and use packing chips that are made of 100% biodegradable corn that dissolve harmlessly in water.
Green Products
We are proud to partner with Trees for the Future for our tree planting initiative. Every time one of our active organic products is purchased, a portion of the proceeds go towards planting a tree; increasing carbon absorption and in turn increasing oxygen production.
Which of your products are your "best-sellers" and what do you attribute this to?

Our top 10 best sellers for 2016 are:
Bamboo Firming Fluid
Strawberry Rhubarb Dermafoliant
Coconut Age Corrective Moisturiser
Clear Skin Probiotic Cleanser
Stone Crop Gel Wash
Stone Crop Hydrating Mist
Monoi Age Corrective Night Cream for Face & Neck
Clear Skin Probiotic Moisturiser
Monoi Age Corrective Exfoliating Cleanser
Neroli Age Corrective Eye Serum

We attribute this to the fact that all of these products contain high performing active ingredients delivering beautifying results to the end user.

Can you tell us a bit about the new Eminence Organic Skincare products that you have recently launched?

The latest product launch, is the popular Rosehip Triple C+E Firming Oil. Clinically proven to increase elastin for firmer skin by 98%. This non-irritating, non-greasy facial oil is suitable for all skin types. It provides nourishing hydration and diminishes the appearance of fine lines and skin vascularity. Anti-ageing properties increase collagen production while multiple botanical sources of Vitamins C and E soothe the skin and fight free radicals to combat the effects of glycation.

Are there other products in your range?

There are over 150 organic products in the Eminence Skincare range. We have an extensive array of delicious skin beautifying products to treat every skin concern.

Where are your products available for our viewers?

All products are available to view and purchase on our website www.eminenceorganics.com.au